Old Site To See New Times in Blue Ash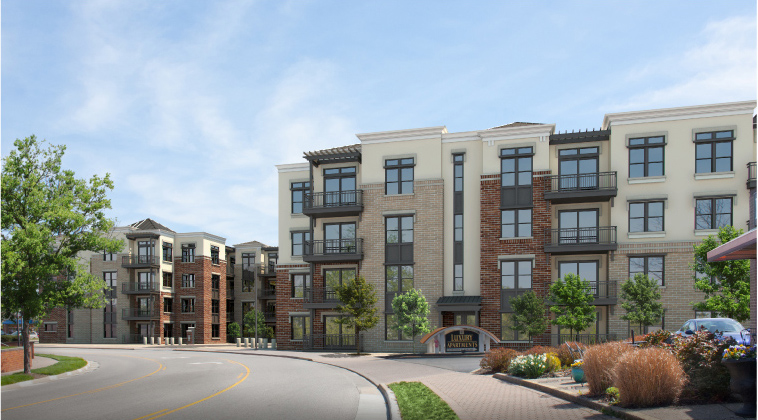 Cincinnati, November 13, 2013 - After many mostly vacant years, the walls have recently tumbled down in the downtown Blue Ash district at the former Thriftway store location.
The more than 43,000-square-foot building was built in 1985 and housed a Thriftway store of the grocery chain owned by Florida-based Winn-Dixie Stores Inc., which exited the Cincinnati market nearly a decade ago. In the interim, it has been used for a temporary home for a nearby remodeled Kroger store, a non-profit and a restaurant supply location.
The lot is being developed for luxury rental apartment homes by Blue Ash-based Hills Properties.
Named "49 Hundred" due to its address, the apartment building will be made of 216 units, from one-bedroom apartments to two-bedroom apartments with a study, according to Maria Lashells, director of marketing and training for Hills.
The building, expected to be finished in fall of 2014, will offer amenities such as a rooftop fitness center, luxury pool and a storefront cyber cafe in walking distance of Blue Ash downtown businesses.
During the zoning approval process, "49 Hundred" did have some negative feedback from some residents, but was ultimately approved because it fits within the mixed-use area city plan, according to assistant City Manager Kelly Harrington.
Hills is hopeful to host a groundbreaking ceremony