The Hills Story- Celebrating 50 years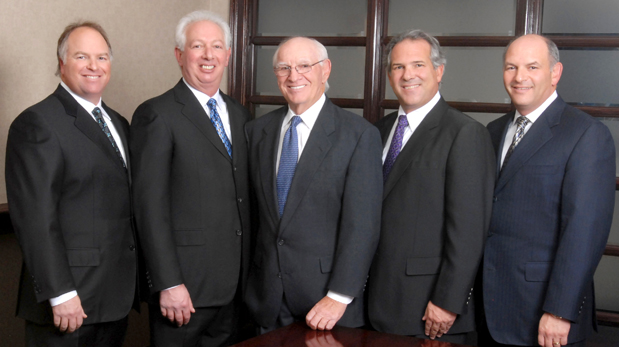 When the founder of Hills, Murray Guttman, began his homebuilding career in 1958, he was guided by the principle that every individual would receive more value for each and every dollar spent. Today, 50 years later, his four sons and the team at Hills share this philosophy as the foundation of their business. And family has become an even more important cornerstone of the company as the third generation proudly joins the team.
From their beginnings in the single-family home market in Cincinnati Ohio, Hills expanded its operations to include luxurious condominiums, patio homes, townhomes, apartment homes and commercial properties in five states across the nation. By offering such a wide range of housing options, Hills has been able to successfully satisfy the entire spectrum of home needs, from renters to first-time homebuyers to empty nesters. In addition, as both developer and contractor Hills ensures a tighter rein on quality control in all phases of the homebuilding process, from site planning and design, to sales service and customer relations. In total, the company has 15 apartment communities, 43 current for-sale properties, and roughly 900,000 square feet of commercial space.
For outstanding efforts in the homebuilding industry, Builder Magazine has frequently recognized Hills as one of the nation's Top 100 builders. Regionally, Hills has been recognized by Home Builders' Associations in three markets for Best Home Design. These and other awards reinforce a solid reputation and reflect remarkable growth, clearly seen in Hills' development of more than 65 communities in five states – totaling more than 12,000 homes.
Hills is honored to celebrate their 50th anniversary in business and step strongly into the future. With a solid history behind them, Hills is looking forward to new communities, new homeowners, and a continued commitment to quality in 2008.